Is your Solar System still Healthy?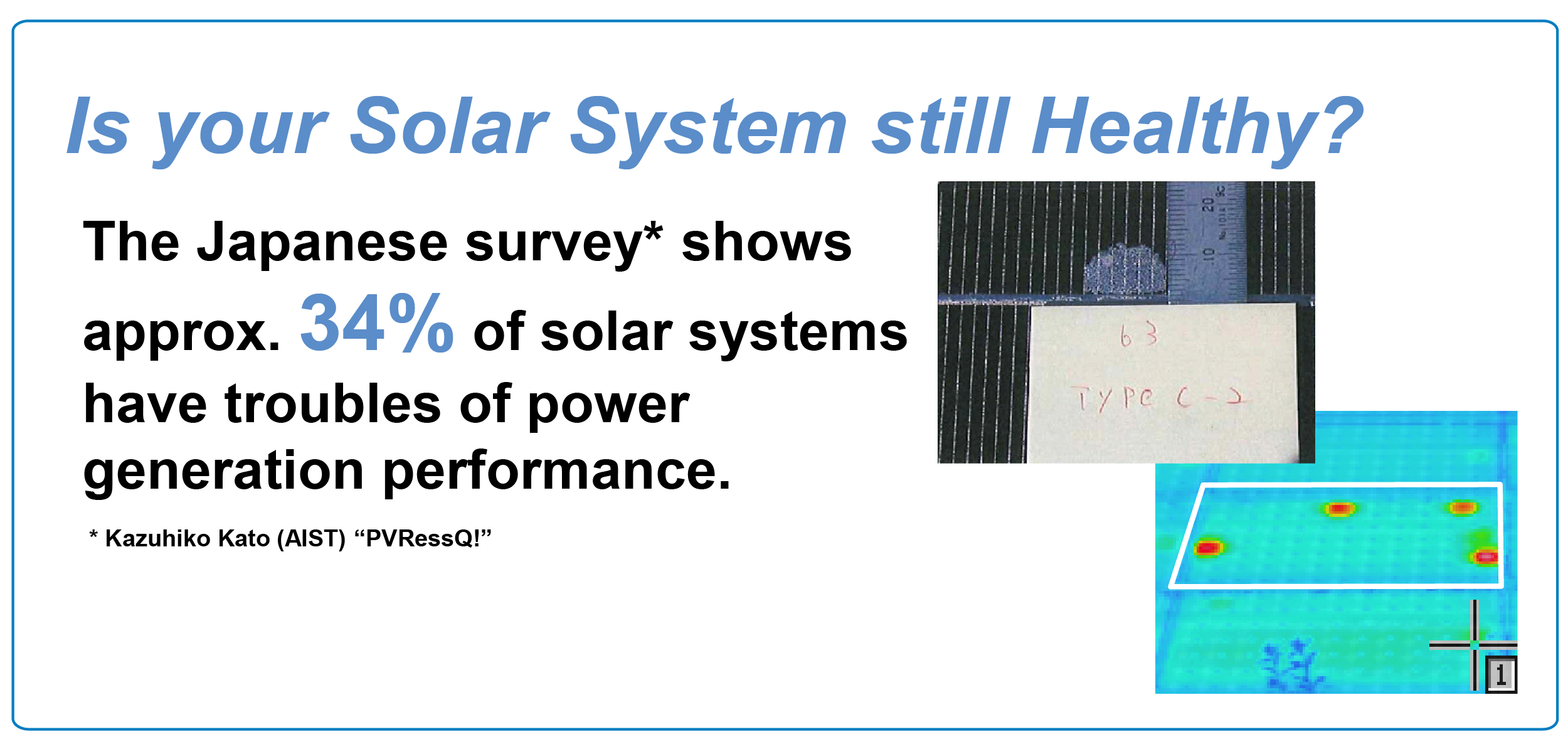 Diagnose your power generation and detect troubles earlier!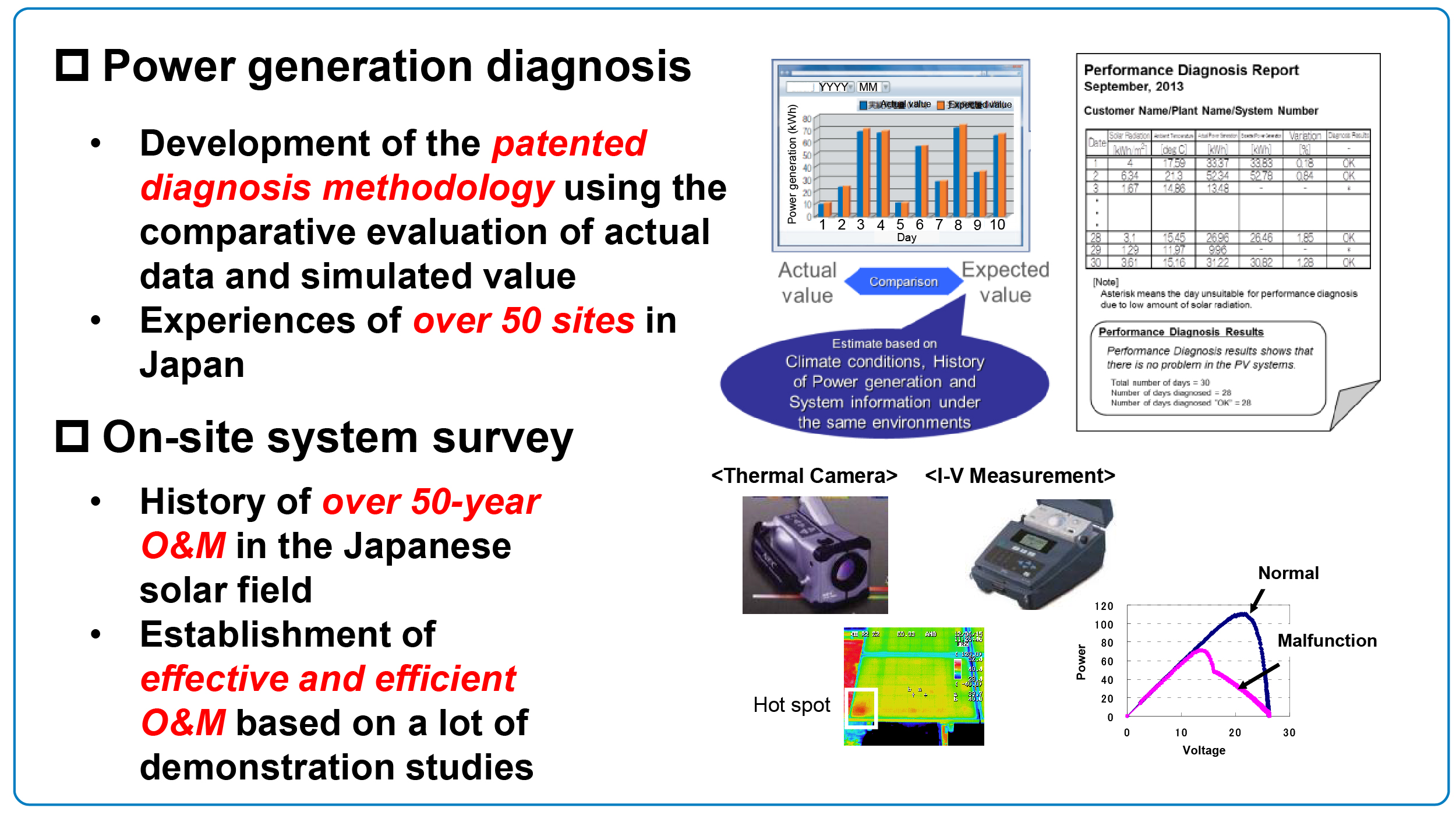 Necessity forPower Generation Diagnosis
For long-term stable operation, it is very important to check whether a solar system is in good condition or not.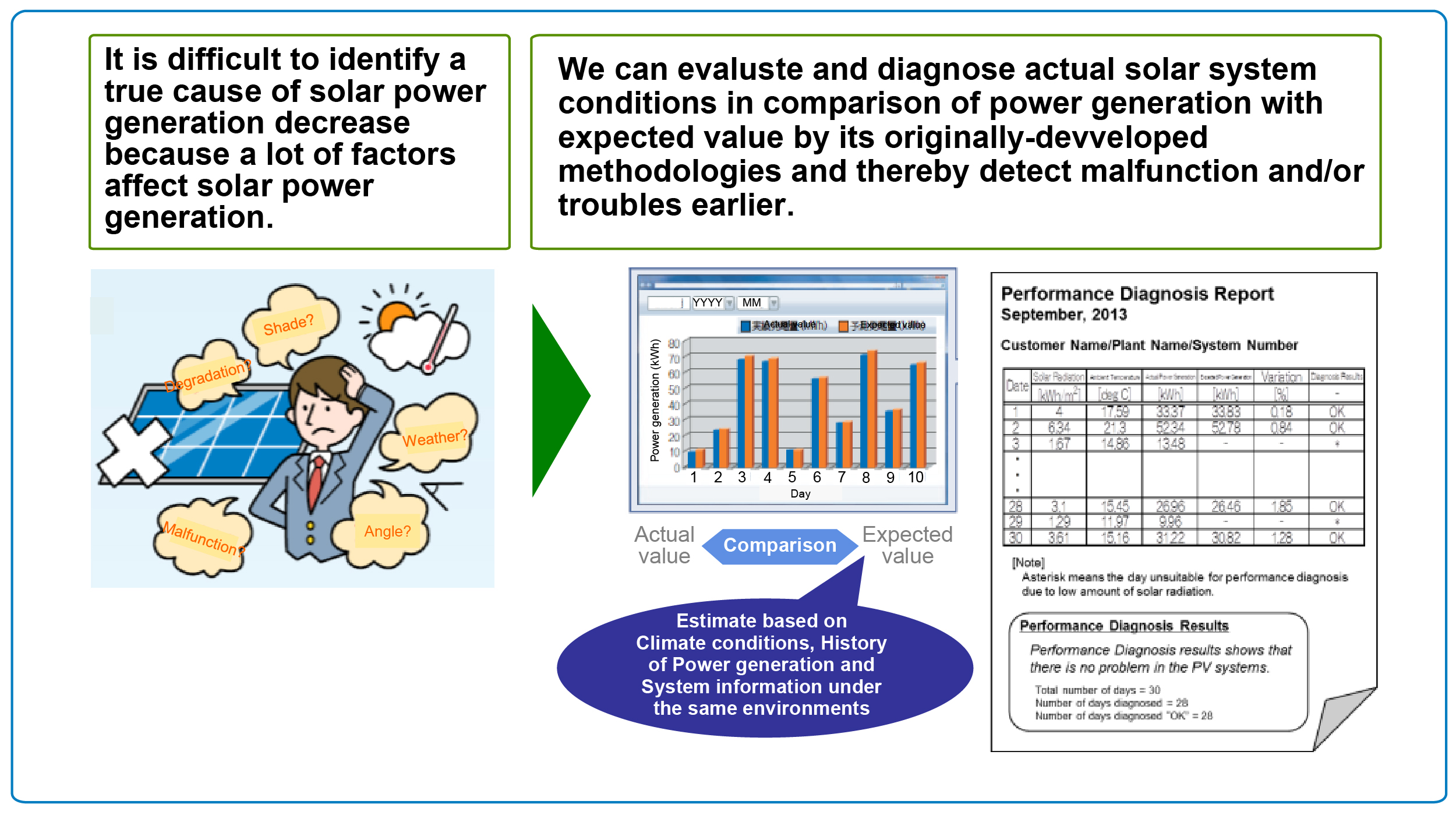 Power Generation Diagnosis Report
Using original combined diagnosis algorism developed through a lot of deemonstration projects, we are accurately evaluating solar power generation. Therefore, we are able to submit "Performance Diagnosis Report" on a monthly basis for purpose of the potential malfunction detection and earlier trouble-shooting.